IÑIGO sent some pictures:
Iñigo nos manda hoy fotos de Ardgillan, es un castillo y un parque muy agradable que está aquí mismo en Balbriggan, seguro que no es la único que ha estado con la familia…
El edificio está en una colina, rodeado de jardines con vistas hacia la costa y la localidad de Skerries. Se puede acceder peatonalmente desde la carretera a Skerries por unas escaleras sobre el ferrocarril que se llaman Lady Stairs. La leyenda dice que la señora de la casa se quitó la vida allí y su fantasma se aparece por esas escaleras.
En verano de 2005, la finca albergó una serie de conciertos. Entre los grupos que actuaron se encontraban Moby, REM, Meat Loaf y Status Quo.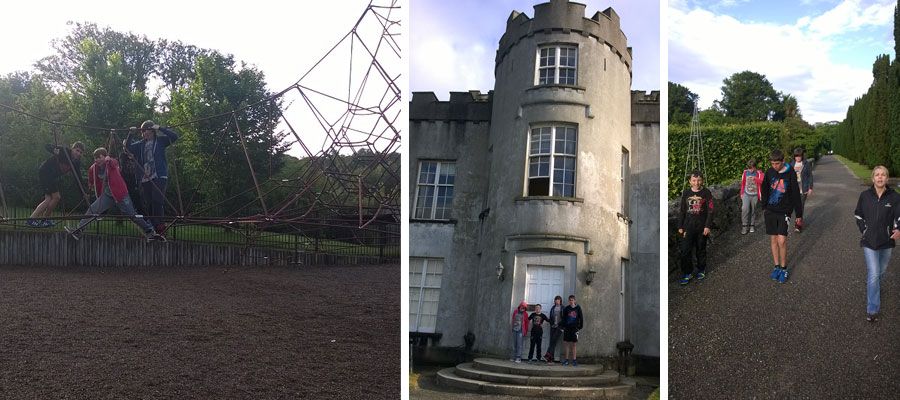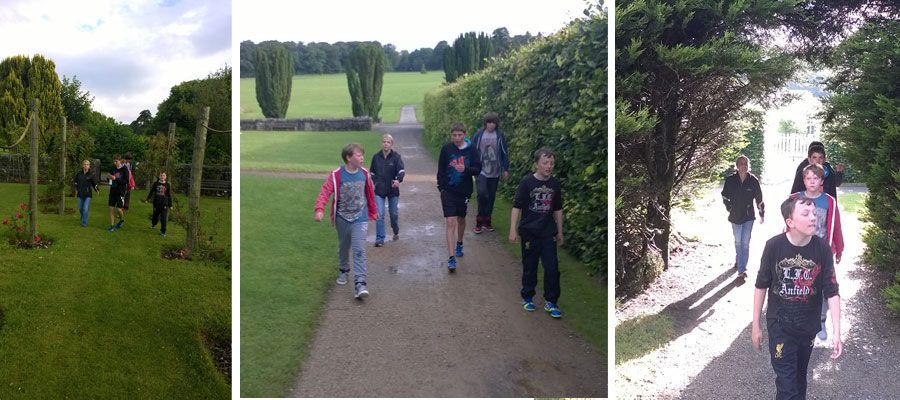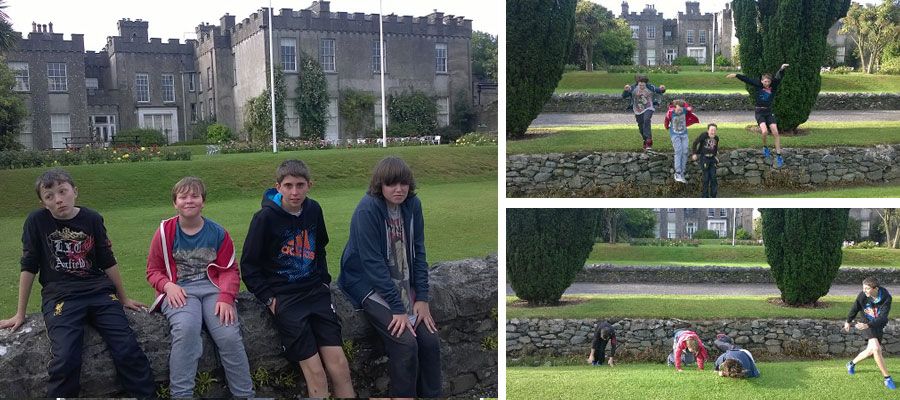 FELIX wrote:
We have had a fantastic day, we have been in Puddenhill is a big centre with diferents activities. We went to a karting and we did archery. It was cool. I won with the karts against my irish friend Niall. We stayed in this centre with my irish mother Evelyn and with Niall, my irish friend. It was a perfect day.